Your Ship.com 2022 Recap 🎉
Updated: Jan 26
Excuse me... How Much Money Did You Say Ship.com Users Saved in 2022!?
2022 was a year of mega savings and small business success for Ship.com users. We know that. But wouldn't it be nice to see evidence of just how good it was?
Well, just like Spotify does with"wrapped", we've prepared our own Ship 2022 Recap. So you can see EXACTLY how much money you guys saved in 2022. As well as the MASSIVE number of shipments you sent this year.
And if you keep reading right to the end, you'll find out how to view your own End of Year Report! Here, you'll find out exactly how much $ you've saved with Ship.com. Plus, your report will help you prep for tax season (exciting 😏). So make sure you check it out!
Without further ado, let's dive to your Ship.com 2022 Recap.
Warning: Hugely impressive numbers and stats may cause jaws to drop.

😲
Ship.com 2022 Recap - 5 Super Impressive Stats!


1. $1.9M was saved using Ship.com in 2022 💰
That's right my friend. Small retailers saved almost $2m last year with Ship.com. That's a staggering amount of money. Money that's staying with you and making those profit margins look much healthier.
Let's double that number this year! With huge USPS and UPS discounts, it shouldn't be a problem, right?
2. 1.8 million total shipments in 2022 📦
Ship.com users have now shipped over 20 million packages. That feels like a huge moment. Should we stop and virtual high 5? Of course, we should. It's very exciting.
Could we reach 25 million by the end of 2023? Let's go for it!
3. Customers were given 834,000 loyalty points through the Ship.com rewards tool! ⭐
People may ask...
"Are loyalty programs even worth it anymore? Like - do customers even use them?"
To answer their question, you can just show them this number. Buyers love rewards programs. And they obviously love the simplicity of Ship.com's rewards tool. Hopefully, by now, you do too! I mean, you must. After all - you did give out 834,000 loyalty points last year.
4. 12.7m emails sent using Ship.com's email marketing tool! 📧
Wow. That's a HUGE amount of emails. But that large number tells us something. It tells us that you nailed email marketing and engaging with your customer last year. And that the Ship.com email tool helped you send a lot of emails quickly and easily!
Match made in heaven. Perfect teamwork.
Oh, you guys just make us want to do a little dance! Go on then...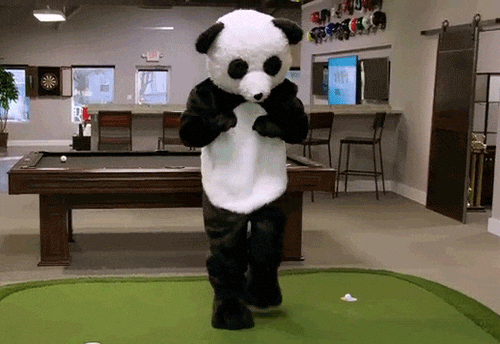 5. 4.1K NEW Ship.com users in 2022 🎉
To our new 4.1k Ship.com family members...
We're so happy you chose to trust us with your shipping. It means the world. So thank you.
Ship.com's entire reason for existing is to solve the shipping headaches small business owners face. To remove the barriers. To help sellers achieve their SMB dreams. You're helping us fulfill our dreams.
And hopefully, we're helping you live yours.
Final Words: In 2023, Imagine If...
2022 was an awesome year. Running your own small business, now more than ever, has proved to be difficult. So, small business owners everywhere should be so proud of what they've achieved!
As for 2023, imagine if...
You saved double the amount of money on shipping. The Ship.com family reached a total of 25 million packages shipped by the end of the year. And you, personally, shipped more packages than ever (in a lot less time to). 2 million loyalty points were given and your customer loyalty was at an all-time high. All the while, your sales soared, customer satisfaction peaked, and you still had plenty of time for family and loved ones.
That sounds good. Let's make that a reality!
But before that...
See Your Own Personal End of Year Report for 2022 ⬇️
You've seen what all Ship.com users have achieved together.
Now, are you ready to view your own individual 2022 report? To see how much money you personally saved? And, of course, to get yourself ready for tax season?
Here's what you need to do:


1) Log in to your Ship.com account
2) Go to your Reports tab in the lefthand navigation
3) Click on"End of Year."