UPS vs. USPS: Which is Better for Small Businesses?
Updated: Mar 2
As a small business owner, you want to select the shipping provider that's right for your business needs and budget. Two of the most popular carriers in the US are USPS and UPS. But how do you know which one to choose? Which one's the most cost-effective? If you want fast, inexpensive shipping - do you go with UPS or USPS? By the end of this post, you'll have the answers you need. And you'll know which carrier is better for your small business - UPS or USPS.


Which is Less Expensive for Small Businesses - UPS or USPS?
When it comes to which carrier is cheaper for your small business, it depends on what you're shipping. USPS is often the less expensive option for shipping small packages. Whereas UPS is much better for shipping large and heavy items. Let's take a closer look at why.


Is UPS or USPS cheaper for small packages?
For shipping small packages, USPS is almost always the less expensive option. Especially if the item is below 2lbs. So, for small retailers who sell cosmetics or lighter clothing, USPS is the go-to.
In fact, USPS even offers great rates for items that are both small and heavy. How? Flat-rate shipping! With flat-rate shipping, sellers can avoid the fees that come with shipping items that have a high dimensional weight.
To add to that, UPS adds additional fees and surcharges. This makes UPS more expensive vs. USPS when it comes to shipping smaller packages.
USPS also offers discounted services like Priority Mail Cubic. With this service, rates are based on the outer dimensions of a package - not its weight!
Small business owners can get access to these special rates by using shipping software like Ship.com! Ship.com has the deepest USPS discounts available - both cubic and commercial. As a result, retailers can save a ton of money when shipping USPS.


What if you're shipping large packages - is UPS or USPS Cheapest

?
USPS may do a great job when it comes to smaller packages. However, UPS is often cheaper when it comes to larger or heavier packages. That means if you're a small seller shipping heavy home decor or handmade furniture, UPS is your go-to!
Plus, UPS has a maximum weight of 150lbs per package. Whereas the USPS max weight is only 70lbs. So UPS is the natural choice for shipping heavy items.
UPS is also better for shipping high-value items. UPS shippers can add additional shipping insurance for up to $50,000 declared value. But USPS often only allow you to declare a max value of $5,000.
What does that mean? Well if your small eCommerce business sells jewelry or expensive collector's items - it's better to go with UPS.
Then you can make your millions from your Beanie Baby business. And if you lose a Brownie the Bear in the post, it's not the end of the world. You'll be insured on the $20k price tag!




UPS or USPS - Which Carrier is Faster?
Both offer overnight delivery, but UPS has faster shipping services with UPS Express Critical and UPS Next Day Air. Although, these services can be pricier. For small businesses, USPS offers the fastest and least costly service - USPS Priority Mail.
That being said, USPS has more rules about the size and weight of packages. So it can sometimes be a fuss if you're wanting to ship a package quickly. Because of this, UPS is often the preferred choice for fast shipping. Especially if the shipment is larger or heavier.
Below, we've compared the speed of the most popular services among small retailers. UPS ground vs. USPS Priority Mail. They're also the two most cost-effective options for delivering at speed. Let's have a look at the results…




Service Speed Comparison: UPS Ground vs USPS Priority Mail


USPS Priority Mail has an average delivery time of around 1.8 days. On the other hand, the UPS Ground averages 2.75 days for delivery. So Priority Mail is the quicker of the two.
Priority Mail is also considered to be more affordable. However, UPS Ground does offer really good rates. As well as awesome discounts for small business owners.
In fact, Ship.com users can access up to 77% off UPS Ground. Meaning that, sometimes, it can be cheaper to go UPS Ground.






USPS Pros and Cons


Pros:
Super reliable for US domestic deliveries.

Most affordable carrier for shipping small items like light clothing and cosmetics.

Only carrier that can deliver to P.O. boxes and mailboxes.

Offers Cubic Discounts through shipping software.

Free home pick-up.

Flat-rate boxes provided through Priority Mail.
Cons:
Tracking can be unreliable (and not as spot-on as UPS).

Extremely limited customer service options.
UPS Pros and Cons
Pros:
Great for shipping high-value items like jewelry or memorabilia.

Up to $50k declared value on shipping insurance.

Super reliable package tracking.

The best rates for larger or heavier packages over 2lbs.

Great reputation for customer service and more support options including live chat.

Offers discounts on deliveries to residential addresses.
Cons:
No free home pick-up option.
Conclusion - So Which Carrier Do I Choose for My Small Business Shipping - UPS or USPS?
If your business is shipping smaller, low-cost items like cosmetics, USPS is the better option. And the less costly one. USPS is also cheaper for shipping small, but heavier packages because of flat-rate shipping.
But, UPS is superior for shipping heavier or larger items like multiple pieces of clothing, shoes, home decor, etc. UPS offers more affordable rates for heavier packages. Plus, they're super reliable for shipment tracking (and who doesn't want that?).
Better yet, Ship.com users can get up to 77% off UPS ground. So, if you've got access to shipping software, UPS can be more affordable because of their deep discounts.
Want to Make Your Small Business Shipping Cheaper?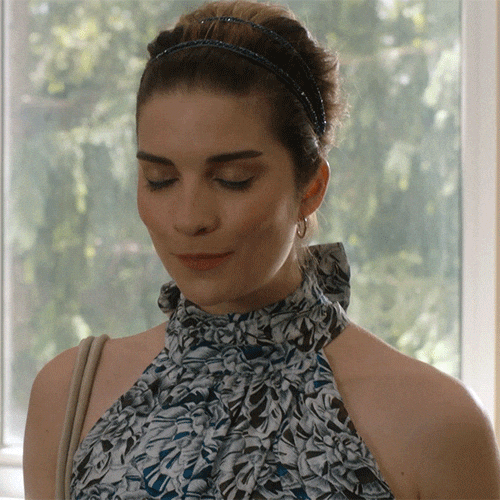 Ship.com users can access the deepest discounts for both UPS and USPS shipping labels.
That includes up to 77% off UPS Ground! With Ship.com, you'll be able to:
Access the best shipping discounts on the planet for UPS and USPS.💲

See the fastest and cheapest shipping rates right away. No more hours of searching for the best rates. 👏

Save money on gas and surcharges by scheduling free home pick-ups in just 2-clicks. 🏡 🖱️

Cut down your shipping time by 90% with quick 3-click shipping. 📦

Improve shipping accuracy and reduce costly delivery errors. 😍

Use our simple and fun marketing and rewards tools to grow your business and increase customer loyalty. 📈 ♥️
And you can start for free, today. No commitment. Oh, and you'll get access to unlimited shipping. As well as a $15 shipping credit to ship your first package!
Make UPS & USPS Shipping Cheaper. Start Your Ship.com 14-Day Free Trial Today